I'm Moose. 18. Aries, Taurus ascending. Pansexual. I love animals. Science and philosophy fascinate me. I miss the 90s. My taste in music is all over the place. I love nature, and have a deep appreciation for all entheogens. I want to help people and discover new things no matter what I do with my life.
Cannabis has been more helpful psychologically to me, than any other substance. I have been smoking since age 14. I consider marijuana a recreational drug, as well as medicine.
**Feel free to submit pictures, videos, etc. at any time.**
Recommend Me!
My Twitter
Stoner(s) Chillin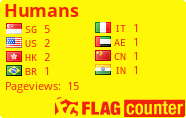 lifted-research reblogged this from prettyontheinside420 and added:

just smoked this for the first time today so bomb